Ah yes. That lovely time of year is just around the corner, when so many of us get depressed upon tearing into our W-2s like a kid on Christmas morning to see just how little we actually make. Fun times.
But these disappointing pieces of perforated paper also mean it's that time of year when us good little taxpayers get our tax return.
If you're like me, your tax refund is usually pretty pathetic. It's basically a handful of pocket change and some spare Subway coupons Uncle Sam had lying around. And if you're also like me, you're just a nerd who loves making pointless Amazon purchases the moment an extra dime sneaks into your pocket. It's Prime! So that makes it worth it!
But this time of year could mean new furniture, household appliances, and maybe even a new car (or at least the down payment on one.) Maybe you just want to start a savings account or pay-off some bills. So what are you supposed to do if you have things you need to buy but also have a list of things you want to buy that's a mile long?
As the old saying goes, there are only two certainties in life: Death and taxes. However, I like to think there's a third: Tech, which can be expensive. But don't get your dead presidents in a bunch. Here are some Nerd Certified ways to save money this tax return season and still get everything on your wish list.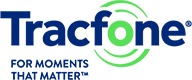 Go Pre-Paid.
If you have a cellphone plan with one the major carriers chances are you're spending at least $50-$100 a month, if not more. There are a million different plans and options, but what if you just need a smartphone with reliable LTE service and the ability to occasionally make some calls or send traditional SMS texts?
I was with Sprint for 4 years and spent the entire time in a near constant headache. A few years ago I made the switch to TracFone. Hear me out. Using their auto-pay feature I spend just under $25 for two months of service at a time – yes you read that correctly. One GB of data costs $10 and I can add more to my account whenever I need it. With one of these nifty SIM card kits (you can find them at Target and Walmart for about $1) you pick your carrier all while using your current smartphone. You keep your phone number, too. It's that simple. Literally.
I'm using an iPhone 8 on AT&T's LTE network, and in my 2+ years of service the only problems I've had have been resolved by turning my phone on/off. One of the best nerdy decisions I've ever made.
New-ish Smartphone.
Speaking of which, everyone likes getting a new phone. Whether you're an Apple fanboy at heart or love to play around with the latest Google has to offer, nothing is better than unboxing a fresh phone. But Sweet Baby Timberlake, are they expensive. Swappa is a service that I've used for nearly 5 years. Think of it as the eBay of used device shopping. Again, hear me out.
I know the thought of a used phone scares most people. The nerd in me understands. But because anyone can sell their device on the site, it's a constant battle to offer the best price to potential buyers, meaning that you are paying a fraction of what a brand new device costs. And if you do run into problems with the phone you bought, everything is done through PayPal. Which, if you've ever used before, will halt the transaction so fast you won't even know what hit you (or your bank account).
Go Wireless.
Raise your hand if you hate wires. Yeah, me too. Sure there are wireless speakers, headphones, and almost every car produced within the last few years has Bluetooth built-in. But what if you're still stuck in the stone-age of wires and cords? For $13 you can snag this simple wireless adapter and make almost any device Bluetooth compatible. It plugs in via the headphone jack and runs for about 3-4 hours on a charge. Not bad for the price. Plus, it gives you constant control of the AUX for those car rides with friends who have a "unique" taste in music.
Wireless Juicin'.
Keeping with the wireless theme is this $15 wireless charger. The lighting port on my last iPhone started to wear out about a year after I purchased it, making it difficult to charge if the cord wasn't jammed in there at just the right angle. So if your smartphone supports it and you're particularly paranoid about wearing out the charging port on your device, you can't go wrong with this little guy. It even offers wireless fast charging, so you won't be tied down for long (pun intended).
Book Nerds Rejoice!
No, this isn't tech-related. But is your "to-read" list getting longer by the day? Do you spend more time looking for your next great read instead of actually reading the books you already own? Same, making Thrift Books one my favorite places to shop. The catalog is enormous, allowing you to search for books by cover and edition. The best part? It's dirt cheap, with most books coming in at under $4 on the low-end. They also have a huge section of "2 for $7" deals and shipping is free after spending only $10. And yes, I used to work at a bookstore, but I still prefer this site to the price of a new book any day.